Atelier Totori Plus: The Adventurer of Arland (USA) VPK PSVita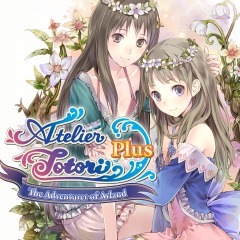 Totori Helmold is a girl who lives alone with her sister in a small village called Alanya.
With his master Rorona (the heroine of the previous opus), Totori learns alchemy but it is far from being a piece of fun, indeed, Totori is quite clumsy and head in the air, moreover, it happens to him at times to make huge balls.
Nonetheless, she always gives the maximum of herself and is always up for new challenges.

If Totori decided to learn alchemy, it is for the sole purpose of traveling to the Arland region in order to find his mother who once disappeared, when Totori was still a child.
Supported by his master Rorona and his many companions, Totori will travel through Arland in the hope of one day being reunited with his sister and mother.
Release Date:    March 19, 2013
Genre:    RPG
Publisher:    Gust, Koei Tecmo Games
Region:    USA (NTSC-U)
Languages:    English
Dump Type:    VPK
Game ID:    PCSE00231
Size:    2.85 GB
DOWNLOAD Atelier_Totori_Plus_The_Adventurer_of_Arland_[PCSE00231]_(v01.00)