Dissidia 012 Prologus: Duodecim Final Fantasy (USA) (En,Fr,De,It,Es) ISO PSP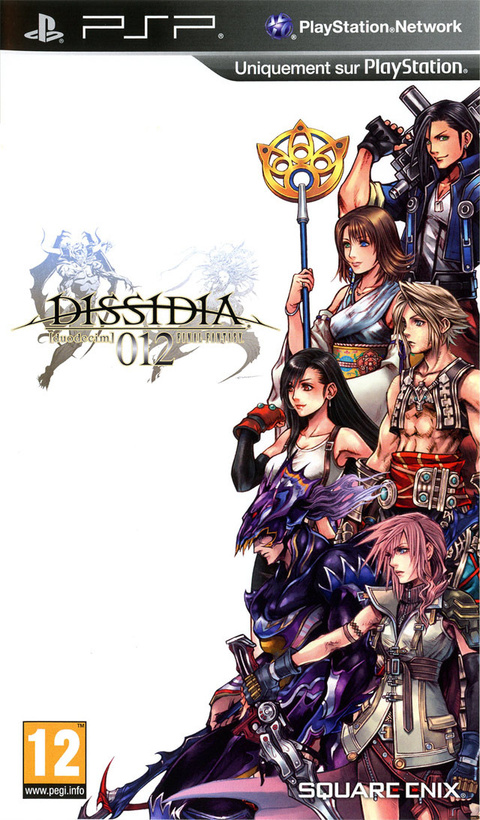 The main novelty in Dissidia 012 is Main Scenario 012: The Betrayal of the Gods, which tells the story of the twelfth cycle of war between the warriors invoked by the gods Cosmos and Chaos, respectively symbols of Harmony and Discord. The game will advance the story via a new kind of Odyssey of Fate (now in the form of a map like the first Final Fantasy), however the moves in the "dungeons" will always be at the same time. using trays. However to those of the Heroes will be added those of the warriors of Chaos. The main objective will be to explain what happened to the various new characters such as Lightning, Tifa and Kain, the changes of camp of Tidus, Cloud and Terra, and especially the reason of the absence in Dissidia of certain characters, either in the thirteenth cycle.

The Main Scenario 013: Light for All is a slightly retouched version of the first-named Dissidia scenario, featuring the quest of the Cosmos warriors for the Crystals, which will allow them to defeat Chaos.

Finally, the last scenario staged another conflict, well after the 13th battle, where we meet finally the person in charge of this eternal war which explains the origin of this one, bringing to this scenario previously rather light of the complex elements referring to other Final Fantasy, including Final Fantasy V with Nothingness and Shinryu.
Release Date:    March 14, 2011
Genre:    Action
Publisher:    Square Enix
Type:    PSP ISO
Unpacked Size:    515 MB
Region:    USA (NTSC-U)
Languages:    English, French, German, Italian, Spanish
Disc ID:    NPUH-10110
SIZE : 177 MB
DOWNLOAD