Grandia iso psx [PAL-FR]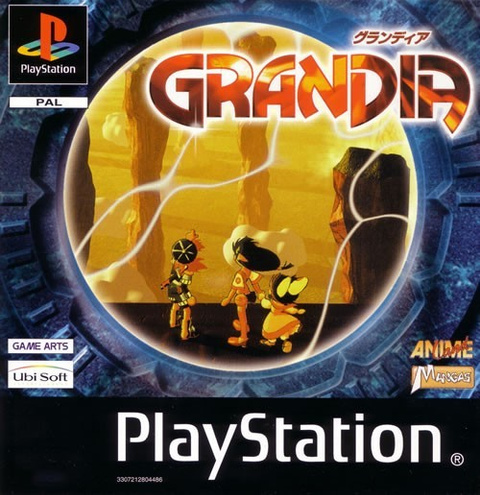 The end of the world, the inaccessible border that separates the world of Grandia into two parts, one inhabited by humans, the other by a wild race preferring magic to technology. Of course, a great conflict is brewing between the two factions and the secrets of an ancient and forgotten race are about to resurface. And guess who will be involved in this whole story? Win! Justin, accompanied by a few friends, will be swept away on a quest that will forever change the face of the world. It must be recognized that the scenario is not the greatest originality, but this is not the main interest of this game that will seduce you in many other ways.
The fighting takes place in 2D with a view from above and you will be there also in known terrain. Gauges of attack, points of life, points of magic, everything is there. By cons meetings are not random and the creatures you will face are visible on the map. You can therefore search or avoid the fight depending on the situation. Magic also works in a fairly traditional way and you will learn very quickly to master the four elemental forces thanks to your innate abilities and skills that you can develop over the levels.
Developer: Game Arts
Publisher: ESP
Genre: Role Playing
Release date: French: March 2, 2000
Platform: Psone
Language: PAL-FR

Hosting files: Megaupload
Cut out with: Winrar
Number of files: 2 cd
Size of the files: cd 1: 432 mo / cd 2: 414 mo
format: iso
CD1
CD2
PASS : FOX24WXR65