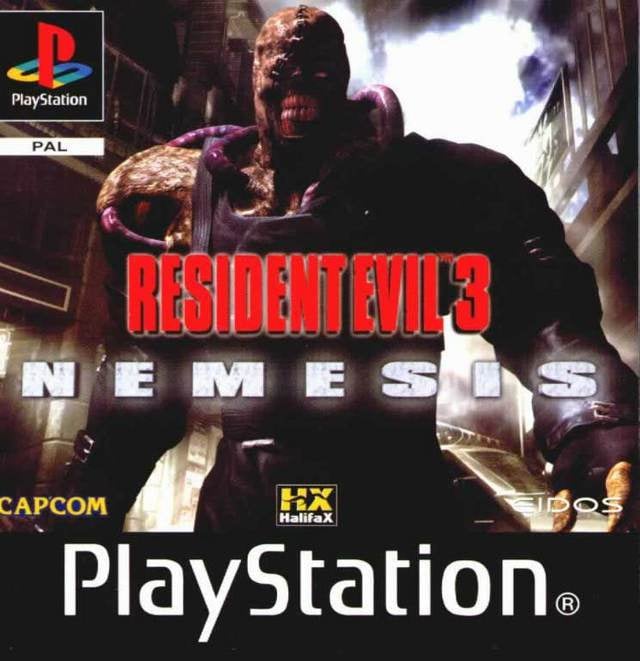 Capcom surprises us once again, we find great fidelity to the series in the gameplay, the musical atmosphere, the enigmas and also in the progression of the game. Jill Valentine of S.T.A.R.S. we have great novelties such as the ability to create ammunition with powders, graphics simply breathtaking
Many surprises are at the rendezvous, this game is a concentrate of happiness, one of the biggest titles of the PSX.

Resident Evil 3: Nemesis on Playstation takes place during the events of Resident Evil 2. You play this time, Jill Valentine, and have to escape alive from Raccoon City, ravaged by zombies. Nemesis, the exterminating monster of the last survivors is on your heels.
While everyone thought that the threat was finally dismissed, that the monstrosities were only distant nightmares, they came back, more numerous, more hideous and more vicious ...
Platform: PSone (PS)
French release date: 2000
1999 (USA) - 1999 (Japan)
Genre: Action-Adventure
Theme: Horror
Belongs to the group: Resident Evil
Playable solo only
Developer: Capcom
Publisher: Capcom
Distributor: Eidos Interactive

Language: PAL-FR (Patche Paradox)
Hosting files: Mega
Number of files: 1
Size of files: 340 MB
Format: Iso
Compressed with: Winrar
PASS : FOX24WXR65