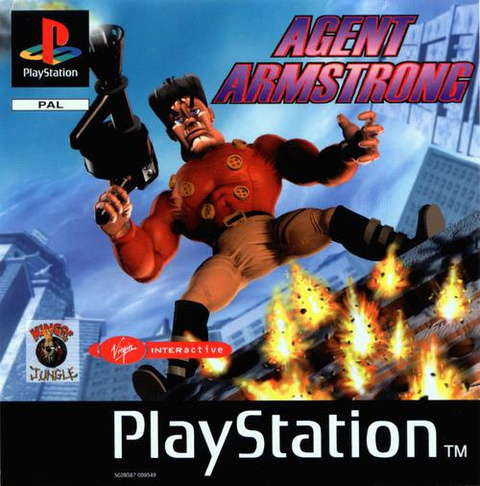 Agent Armstrong on Playstation is a platform / action game. You play here the brave agent Armstrong who will fight through his panel of weapons across 30 levels against a union that wants to conquer the world. You cross 4 continents with each their own visual paw and face bosses all 5 levels.

War is a matter of men, real. With hairy arms, a muscular torso and guns.
And that's not the agent Armstrong who will tell you the opposite! You can already forget the subtle infiltration, the hiding places under the crates, Armstrong is aptly named: it's useless with Agent Armstrong to play with finesse.
Publisher: Virgin Interactive
Developer: King of the Jungle Ltd.
Type: Action / Adventure
Release France: 1997
(September 18, 1997 in the United States)

Hosting files: Mega
Cut out with: Winrar
Number of files: 1
Size of the file: 545 mo
Language: PAL-Multi (Ang / Fr / All / Esp)
Format: Files: Bin / Cue
PASS : FOX24WXR65