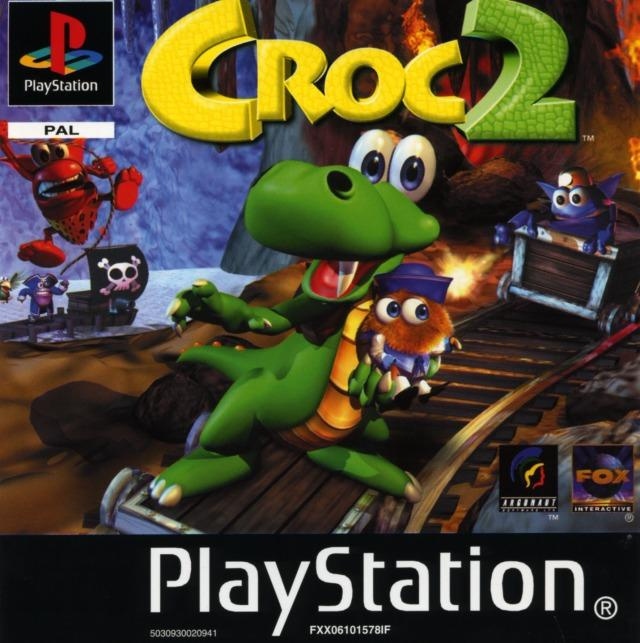 Fang after defeating the horrible Baron Dante is back in his adopted island Gobbo populated by little beings covered with hair and strange dialect.
Our reptile, for his part, enjoys the tranquility of the beaches with his playmates, until he discovers a strange message slipped into a bottle brought to the sand by the sea. The message has a tiny print that looks like to be mistaken for that of one of Croc's feet.
Desperate parents search for their missing child. You will have certainly understood, a double quest is offered to our chipped hero: To join his grave, once and for all, to the baron to the unkind wickedness and find his parents, probably died of anxiety about him.
You will have to guide Croc in his new journey leading him to cross four villages of Gobbos tribes. He will now be able to speak with the local natives and even engage in competitions with them to gain items that will allow him to progress in his quest. But it is also a real obstacle course that awaits our little hero. A vast journey that will lead him as he chooses to cross the different areas of each village and fight seven bosses including the ugly Dante.
Playable solo only
Developer: Argonaut Games
Theme: Fox Interactive
Type of Game: Platforms
Release Date: French: August 1999
Platform: PSX

Language: PAL-Multi (Fr / Ang / All / Ita / Esp)
Hosting files: Mega
Cut out with: Winrar
Number of files: 1
Size of the file: 358 mo
Format: Bin / Cue
PASS : FOX24WXR65