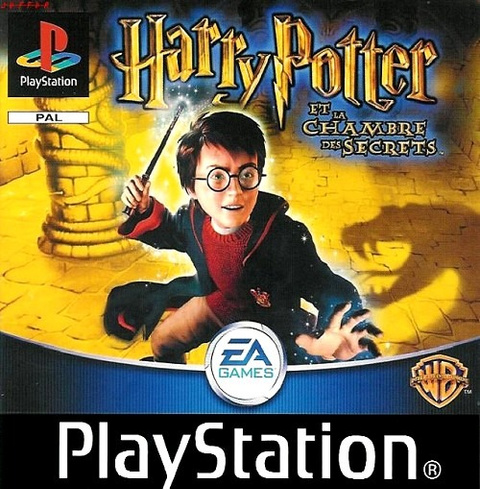 Harry should not have ignored the warning of Dobby, a house elf, who predicted a death threat: he is entering his second year at Hogwarts and literally petrifies students one by one! The young wizard will have to foil a dark plot ...

The book's fans will not be surprised to see that the game does not start inside the school of witchcraft, but that multiple trials find their place before entering the hall of Hogwarts. It is clear that an effort was made on the side of the implementation of the scenario to respect fairly fairly the unfolding of the story, even if that does not prevent the irruption of some scenes a little off topic, simple excuses for new challenges for the player.
In short, it is clear that we will not get bored in the second year at Hogwarts, and while the teachers try to teach us the basics of magic by sending us chasing after the goblins or chasing the mandrakes with masks. ears, the intrigue continues its course with the hanging of Miss Teigne, the inscription in letters of blood and the threat against the Mudbloods. Even this leech Colin Crivey has found a way to fit into the game, and we can not blame the title not to exploit the richness of the original scenario.
Developer: Argonaut Games
Publisher: Electronic Arts
Genre: Action-Adventure
Release date: November 15, 2002 (USA)
Platform: Psone

Hosting files: Mega
Cut out with: Winrar
Number of files: 1
Size of the file: 494 mo
Format: Iso
Language: PAL-MULTI (Ang / Fr / All)
PASS : FOX24WXR65