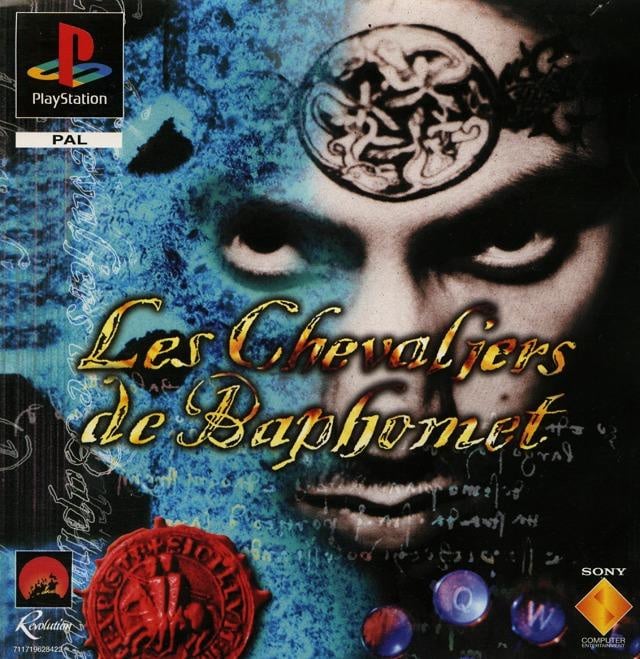 Here you are in Paris, peacefully installed on the terrace of a cafe. American tourist mid traveler half fighter, you enjoy a ray of sunshine for a drink, like nothing. It's a clown that will ruin your day. Far from making you laugh, you will see him enter the bar and discreetly exchange his accordion against an attache case. Nobody realizes the subterfuge, it seems innocuous, at worst a theft.
Until the explosion. An incomprehensible moment when everything turns upside down, where panic is read on the faces of the survivors. The former owner of the case does not escape, the clown is on the run. Taken with the courage of a wish for revenge, you go after it, try to understand what it really happened. On your way, you will meet Nicole Collard, a journalist who is also adventurous. A two, you will explore Ireland to Scotland, Spain to Syria, for a quest that will become that of the Templar mysteries ....

The real point & click, with the Monkey Island sauce, feels right here. Developed by Revolution Software, the game takes place in 2D in incredibly beautiful worlds. Two bars are at your disposal: at the top, your inventory, which lights up if you walk your hand up there and which allows you to select objects and have them act in the decor or on you. At the bottom, a bar of dialogue and action. You can use 3 objects to use an object, to examine it or to move. On each selectable object, the icon takes the form of the action to be taken (a mouth for dialogue, a cog for use). Revolution offers us here an adventure game that has nothing to envy to the old P & C LucasArts. As you go through the story, you will come into contact with characters as charismatic as you will find throughout the Broken Sword saga ...
Type of Game: Adventure
Release Date: December 1996 (USA)
Platform: PSX

Language: PAL-FR
Hosting files: Mega
Cut out with: Winrar
Number of files: 1
Size: 288 MB
Format: Iso
PASS : FOX24WXR65