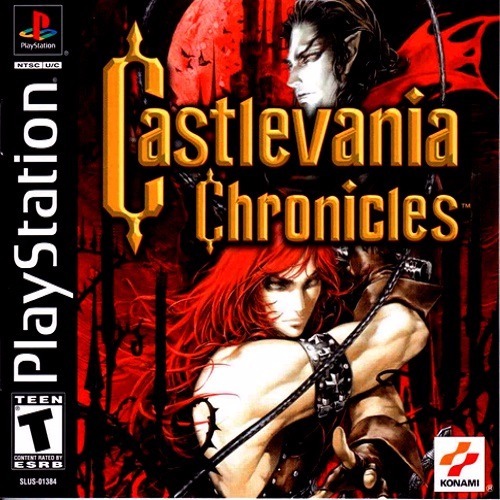 Directed by the members of the teams of Symphony of the Night and Dracula X: Chi no Rondo, Castlevania Chronicles is a simple remake of Akumajo Dracula released in 1993 on X68000, in Japan only. The unexpected opportunity for collectors to discover this rare pearl that is close enough to the Nes version in its gameplay, but with finer graphics and very different levels.
We find the famous Simon Belmont who is once again preparing to rid the castle of Count Dracula monsters infesting him.
The game incorporates all the essential features of the saga: three levels of power for the whip, torches to break to free hearts, the famous meats hidden in the walls and bags of coins that appear when walking to some locations.
Type of game: Action-Adventure / Platforms
Release date: October 9, 2001 (USA)
Category: All Audiences

- Language: PAL-UK
Hosting files: Mega
Number of files: 1
Cut file size (MB): 389 MB
Cut with: Winrar
Format: Iso
PASS : FOX24WXR65