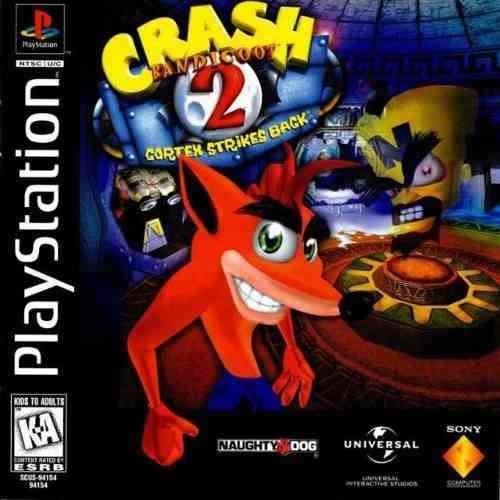 As the name suggests, the plot of this second album will revolve around the revenge of Neo Cortex, stripped of his dreams of domination by our marsupial!
The scenario of this opus is indeed much more pushed! Cortex, ridiculed by Crash, no longer has any logistical support on Earth; he can not hope to collect the different crystals that would give him unprecedented power!
Cortex therefore contacts Crash from his Orbital Space Station and asks for help! Cortex tells Crash that the planets will soon align, causing the destruction of the Earth, and that only a power such as that released by the crystals can avoid the terrible disaster!
Crash puts himself (stupidly, finally, it's you who controls Crash) in search of the crystals when, suddenly, he finds himself face to face with Dr. Brio, former Cortex's henchman, who warns him. Brio believes indeed that Cortex wants to harvest the crystals for his own account, and that his history of planets is chique!
Brio offers to Crash to collect the diamonds in each level (available by destroying all the crates) to be able to counter the plans of his former boss ...
- Type of game: Platforms
- Platform: PS1
- Release date: French: 1997
- Publisher: Sony Computer Entertainment
- Category: All Audiences

Hosting files: Mega
Number of files: 1
File size (MO): 156
Cut with: Winrar
- Format: Iso
- Language: Pal-Multi (Fr, Eng, Ita, Esp, Ger)
PASS :
FOX24WXR65