Gran Turismo 2 iso psx [PAL-MULTI]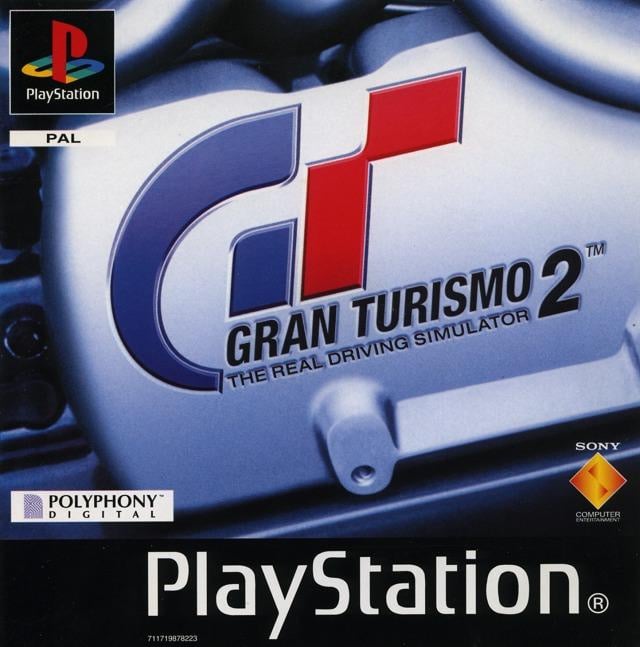 Here is finally the return of the prodigal son. After an endless wait for fans, the second installment of Gran Turismo arrives in Europe. The best simulation of cars on the PlayStation comes back after a diet of sumotori ... it recognizes but it has really grown.

But, as I told you, GT2 is largely twice as big as its big brother. Demonstration. Already, the number of vehicles amounts to nearly 600 cars, which is largely enough to do without counting that all the famous brands (34 in total) are represented with the European brands and even the French brands In short, almost all global cars are present. In addition to that, the GT mode has also swelled to offer you even more possibilities and options. You will now have 6 permits to pass before you can access all the races, which represents 60 events in total. When we remember the time it took to pass those of Gran Turismo ... Still in the GT mode, a new rally mode arrived for races on dirt tracks.
Developer: Polyphony Digital
Publisher: Sony
Type of Game: Race
Release Date: January 28, 2000
Platform: PSX

Language: Pal-Multi (Ang / Fr / Ita / All / Esp)
Hosting files: Mega
Cut out with: Winrar
Number of files: 1
Size of the files: 451 Mo
Format: Files: Bin / cue
PASS : FOX24WXR65