Medal of Honor : Resistance iso psx [PAL-FR]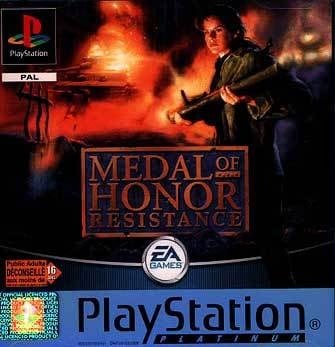 After a first episode that had a real impact on PlayStation, we had to wait for a sequel. Spielberg does not pray and we lay a Medal Of Honor: Resistance. This second version includes all the good aspects of the first game by incorporating many new features in both the gameplay and technique.

A reminder: Not so long ago, you were Jim Patterson, an American OSS agent who was going to give trouble to Germans in full occupation during the Second World War. This time, we change neither the decor, nor the enemies but simply heroes since you will this time find yourself on the French side. Indeed, you will embody the reckless and rebellious Manon, a determined young French girl who joins the Resistance. If your actions at the beginning of the game are sporadic and poorly organized, you will quickly be spotted by the OSS will engage you in his ranks very quickly.
- Type of game: FPS
- Platform: PS1
- Release date: December 09, 2000
- Publisher: Electronic Arts

Hosting files: Mega
Number of files: 1
File size (MO): 496
Cut with: Winrar
- Language: Pal-Fr
Format: Iso
PASS : FOX24WXR65