Opoona Wii WBFS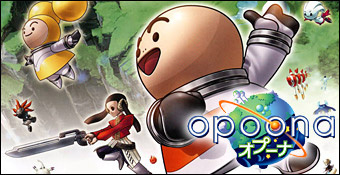 Opoona on Wii is an adventure game in which you play as a boy whose ship crashed on another planet. To help his parents recover from their wounds, the young Opoona must integrate into the local community. Find a job, make friends, travel from town to town, and hunt the monsters of the planet to earn the minerals needed to rebuild your parents and understand why your ship crashed.
Release Date:    March 25, 2008
Genre:    JRPG
Publisher:    ArtePiazza, Koei
Region:    USA (NTSC-U)
Languages:    English, English Patched
Image Format:    WBFS
SIZE : 3.5 GB
DOWNLOAD
MEGA
GDRIVE
The translation seems to hold up, but the localization is rough at best. Grammar errors, syntax errors, and continuity errors make the game confusing at times, and at certain points lead the player to make wrong decisions. This patch is an effort to remedy this problem.
PATCH LINK