Arc The Lad (USA-PSN) EBOOT PSP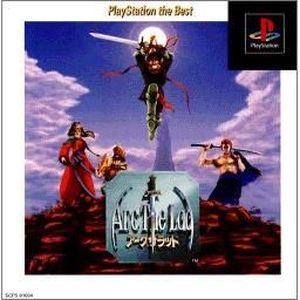 Arc the Lad is a role-playing game on Playstation. A girl named Kukuru has been forced to release an evil spirit for not having to marry a man she does not like. However, this spirit seems much more powerful than expected and now threatens to destroy the world. At the same time, Arc, an adventurer, arrives at the village and attends the scene ... It turns out that the spirit in question is the murderer of his father! Arc and Kukuru then go on an adventure to stop the evil spirit.
Release Date:    October 12, 2010
Genre:    Tactical RPG
Publisher:    Sony
Source:    PSN Eboot
Unpacked Size:    293 MB
Region:    USA (NTSC-U)
Languages:    English
Disc ID:    NPUJ-01224

To play it on PSP console: Copy the folder containing the eboot to /PSP/GAME/ without changing the folder name (the game ID).
CFW PRO-C2 has problems with PSN eboots use "PRO-C Fix-3".
DOWNLOAD
MEGA
GDRIVE
PW:none